Preparing for Black Friday: Bring on the WOOL!
It's below freezing today, folks, and you know what that means: it's time to break out the wool! In preparation for this Friday - also known as Black Friday - I am gathering up all the warmest garbs in my inventory to keep my customers and their loved ones warm this winter.
Here are a few of the wool treasures I'll be carting to the bus in my sleigh this week:
This might be the most handsome men's shirt I've ever had in the bus. The colors are gorgeous and the shirt is in tip-top shape.
I scored some great vintage Pendletons this week, along with this super soft vintage REI cardigan. (Don't laugh -- REI has been around since 1938, so many of their clothing items qualify as "vintage." So there!)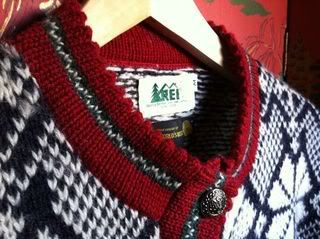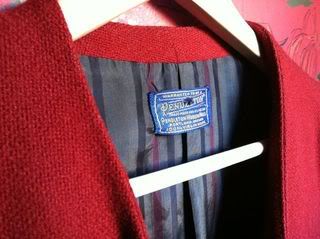 For those who prefer a bit of 80s in their wardrobe, I offer up this wonderful petite pink heather double-breasted wool coat. Even the cashier was jealous that I found this little gem!
OK, so these are definitely NOT wool, but they would make a great holiday gift for the burlesque dancer in your life. They are covered with music notes, champagne glasses and old song lyrics:
"To You Sweetheart, Aloha"
(made famous by Bing Crosby, among others) and jazz standard "I Can't Give You Anything But Love." I know these beauties don't seem very warm, but they're not really intended for outdoor use, if you catch my drift...
Lastly, I submit this charming floral ditty for those of us who like to dream of far-away tropical isles when the weather gets this cold. Heck, you could always throw a wool cardigan over it. We Portlanders know how to layer, right?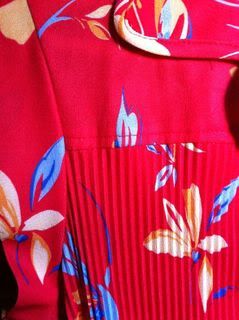 There's a LOT more where these came from. Stop by this Friday and see for yourself!